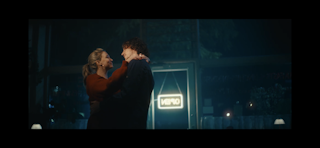 'Out Of Time' - Upcoming Short Film
Short Films
'Out Of Time' - Upcoming Short Film
Will wrote and directed a short film that is now on the festival circuit.
A romantic thriller about a couple clinging on to the time have left together before one of them is called up on their military service.
It is set at 5am in a timeless diner. The team tried to create a completely placeless world which didn't belong in the past present or future.
Writer & Director.